Welcome to the Blog of Grow in Health!
Blogging is new to us - so please be patient with us at our current level of ignorance.
We are most excited at the prospect of sharing directly with you, our valued fellow sojourner in the journey of becoming an Overcomer!
Pastor Henry's teachings on how to apply the Scriptures have revolutionised our lives. What we're sharing has personally made such a difference to the way we live and move and have our being in the Godhead. We have no doubt that YOU too will be impacted for blessing!
One foundational and unique teaching from Pastor Henry Wright's Be in Health ministries, which we have NEVER heard taught by any other Christian ministry on this planet, concerns 'Separation from Sin'.
Here's a picture of and an excerpt from Pastor Henry's book 'Separation' which featured as a blog entry on the Be in Heath ministries website in June 2015: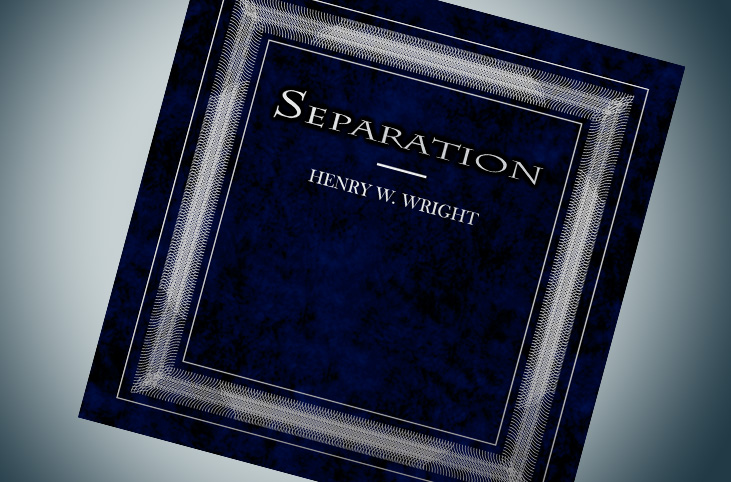 "Separation is a key aspect in our ability to defeat sin! When we're able to understand who we are and who the enemy is, the battleground is established. We can start to see what has joined us, and separate ourselves from that sin!
Separation is one of the missing links in the journey of a believer, as an overcomer

.
We are bringing the
understanding of separation and sin from their origin
to the present, helping you understand that you may not be the problem. Wouldn't that be exciting, to know you're not the problem?
You may have a disease, but you are not a disease. Isn't that an incredible concept? If someone says to me, "Let me tell you, Pastor, about my disease," I quickly say, "It's time to quit claiming ownership." When the disease is removed, guess who is left? You are! That's what God wants — you!
John says, "Beloved, I wish above all things that thou mayest prosper and be in health, even as thy soul prospereth." (3 John 1:2, KJV)
You may have sin, you may serve sin, or sin may be your lord – but you are not sin. What a concept! When your servitude to sin is removed, guess who gets to stay? You do, without sin and without disease! That's the power of the cross for your life."
Isn't this summary of the teaching an eye opener? Through applying this teaching, we can learn to hate the sin within, while still loving ourselves in the process of Overcoming!
We invite you to come on our week long Course this June (20th to 24th) in Alton, Hampshire, where this teaching will be expounded line upon line, precept upon precept, along with many other key topics, in conjunction with corporate prayer ministry, all of which will equip you to live the abundant life that Jesus won on the cross for you!
Be blessed!
Matthew & Nimmi